Higher resolution. Lower latency. More polygons, more pixels, more motion controls, more, more, more. … Looking Around in 3D
Virtual reality may have popped into the headlines only in the past few years, but the concept of virtual reality has been around for decades. Virtual reality has beginnings that preceded the time that the concept was coined … The Past of Virtual Reality
The age of VR is upon us and everyone starts taking virtual reality a little more seriously. VR users every day seems like a huge proclamation, but the terminology … Virtual Reality Glossary
There's decades of innovations ahead. We're at the very beginning, where it's just at the stage where we can bring in consumers [but] there's so much further to go from there.
Brendan Iribe, CEO Oculus Rift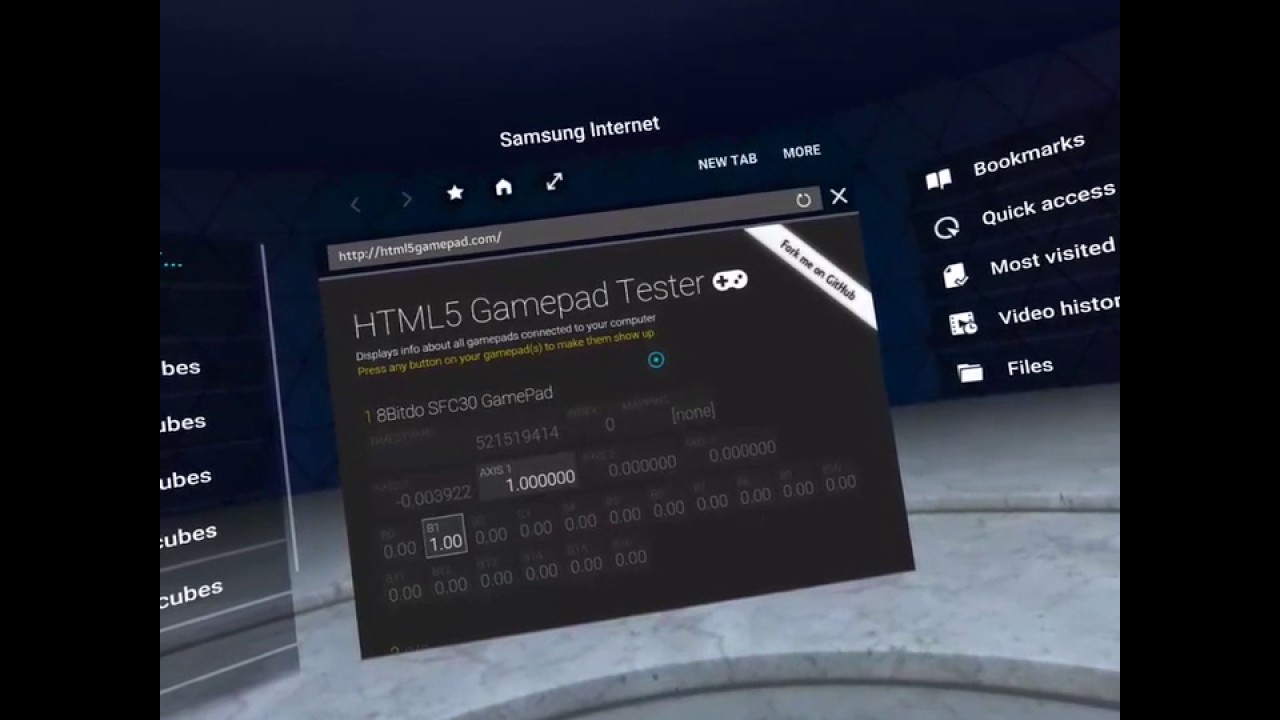 Needed a practical exhibition and explanation of how Gamepad API is implemented in Samsung Internet!
For the longest time, I was pretty skeptical of virtual reality. Even after trying out a friend's DK2 Oculus, sure, the graphical fidelity was fantastic, but I give no two hoots about graphics. … Google Cardboard Love